Among the 121 projects presented (of the 990 submitted) during the 3 days of the Paris Peace Forum 11-13 November,
10 global governance solutions have been selected to benefit from a follow-up and a special support for one year by the Paris Peace Forum and its partners.
The International Gender Champions are extremely proud to be one of the ten projects that mark the beginning of this longstanding Global Governance project and the first foundation year of the Paris Peace Forum: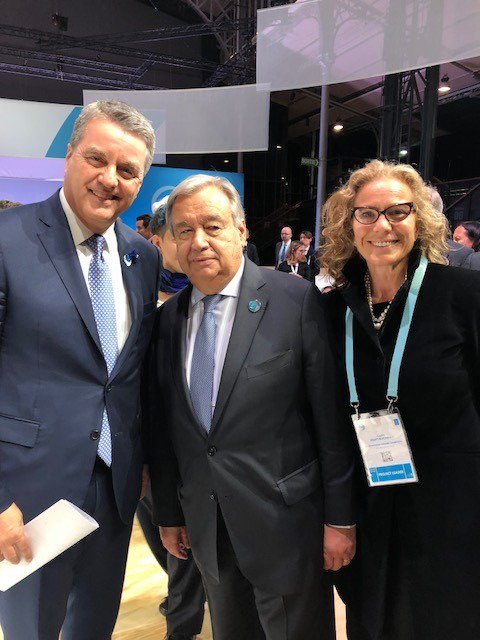 To mark the occasion, more than 120 foreign dignitaries met in Paris to remember 1918 and consider the ways in which lessons learned during the war and over the past 100 years can help reshape today's world. For the first session of the Paris Peace Forum, dignitaries worked with members of civil society to develop innovative solutions to help rebuild multilateralism.
The Grande Halle de la Villette was the scene of the opening of the first session of the Paris Peace Forum. In response to the rising tensions in today's world, the Forum is designed to be the annual meeting for projects, ideas and initiatives which effectively contribute to better international cooperation on key global issues, fairer and more equitable globalization and a more effective and legitimate multilateral system.
We are extremely proud to have been chosen out of over 900 peace projects to present the network and its incredible work to the world. We are also proud to have been invited back for the Opening of the Second Paris Peace Forum in November 2019.